We are part of the Wemark Group of Companies.   We are a Singapore-based subcontractor company specialising in providing engineering solutions to the Defence & Aerospace industry. We are able to provide high-specification and high-quality engineering services to our Defence & Aerospace customers.
To be a world class engineering solution provider to the Defence & Aerospace industry.
To provide high-specification & high-quality subcontracting services in Design, Manufacturing, Assembly & Integration to the Defence & Aerospace MRO customers.
INTRODUCTION
We have been a subcontractor to Singapore-based defence main contractors since the year 2000. Our main customer is Singapore Technologies Engineering Ltd, whose end customer is the Singapore government.
We have a deep understanding and appreciation of the uniqueness of the defence industry:
Very high quality requirements for every single component and assembly;
Very long product life-cycle;
Life is at stake!
As such our organisation, from top to bottom, is structured to handle these extremely high demands of the defence industry.
You have our 100% assurance that our parts and assemblies will stand the rigour of the defence industry!
We have extensive experience in manufacturing, assembly and integrating the following sub-systems for combat vehicles:
Trooper Seats
Vehicle Commander Seats
Driver Seats
Hatches
Floorboards
Vehicle Aircon Ducts
Vehicle Exhaust Pipes
Doors
Body Kits
Tow Bars
Special Equipment
HULL WELDING & VEHICLE CABIN CONSTRUCTION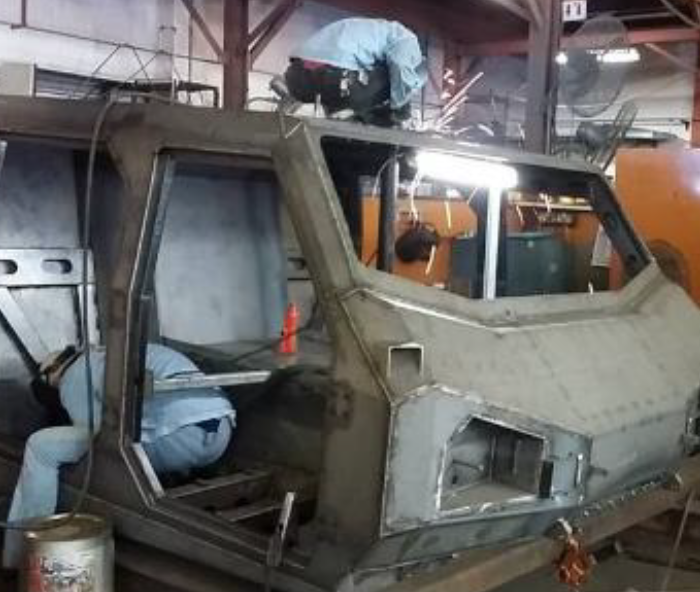 VEHICULAR INTEGRATION & ASSEMBLY